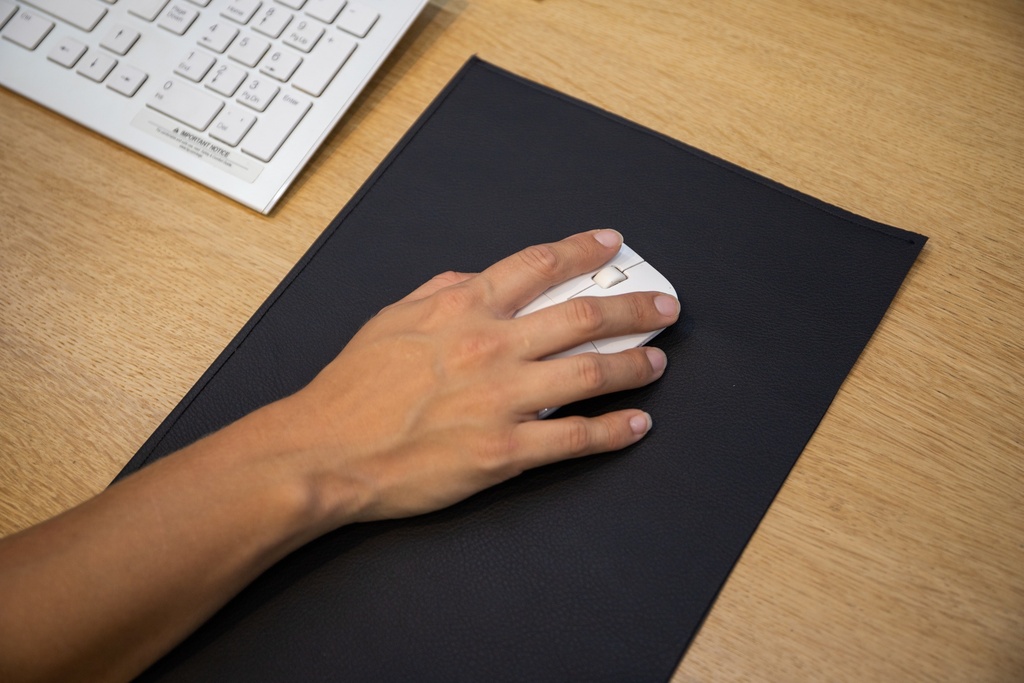 FAINCASE Mouse Pad - Black
---
Delivery:
5 working days

Elegant mouse pad, made of PVC material used in the automotive industry.
This material looks like leather and is easy to maintain - just wipe with a damp cloth.
The pad is pleasant to the touch.


Product information:
- dimensions: 30 x 22 cm
- material:  eco leather - automotive PVC
- 
the possibility to embroider or suppress your company logo or your chosen inscription


- upcycled 
If you are interested in a larger number of pieces from this product, or if you want to design your own design, please contact us.
We will immediately send you a tailor-made offer and a wholesale price list.