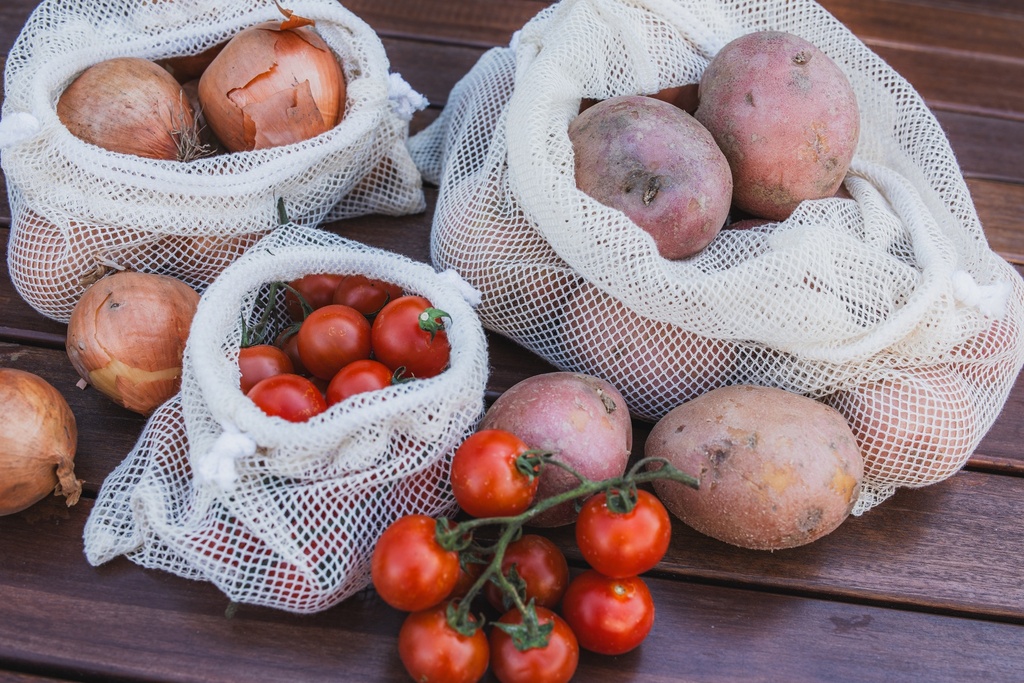 Fruit and vegetable sachet
---
Shipping:
do 5 pracovných dní

Textile sachets for fruits and vegetables are the perfect replacement for plastic bags.
They are made of crocheted cotton curtains with a cotton cord.
Ideal for shopping, collecting herbs or small items.
They are transparent, light, but strong enough.
The package contains three pieces of bags, in sizes S, M and L + a small bag in which the other three are packed.
Product information:                                                                                                             
- dimensions:
L : 40 x 30 cm

M: 30 x 20 cm




S: 20 x 10 cm



- material:  cotton
- load: 1 kg
- practical drawstring
- upcycled